SHAMPOO BAR WORKSHOP IN DUBLIN
Learn how to make your own natural haircare products such as shampoos and hair masks from scratch with the most natural and eco-friendly ingredients, that respect your scalp but clean your hair effectively at this shampoo bar workshop.
BENEFITS of making your own shampoo bars are :
Reduce harsh chemicals in your haircare  to clean and nourish your hair without the use of harmful toxins for your hair, your health and our environment.
Reduce unnecessary polluting packaging ; plastic!!
Shampoo bars are the best option for travel in your hand luggage.
It is quite difficult and challenging to find the right shampoo especially when you are looking for ones that does not containg SLS (sodium laureth sulphate) and many others skin aggressive surfactants which I do not use in my class.
MORE BENEFITS of making your own natural haircare products:
Empower you to take control of what are you actually putting on your hair and scalp .
You know exactly what is IN your hair products
You have the chance of choosing your favorite ingredients and aromas
Make your haircare products for yourself and your family
FEATURES OF THIS WORKSHOP -PDF NOTES 
Cosmetic category theoretical explanation
Basic explanation of main components in a shampoo bar
Natural additives . What , why and how you use them.
The most natural active ingredients to use on your hair type
Best plant oils for haircare
Best essential oils blends for every type of hair and skin
Where to buy ingredients, packaging suppliers list will be provided.
How to duplicate LUSH shampoo bars without using SLS (Sodium Laureth Sulphate)
HANDS-ON
You will be making 2 shampoo bars (see pics below) and 1 hair butter to take home with you.
Red clay shampoo bar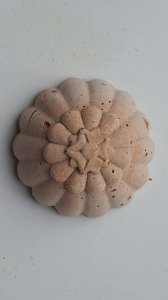 Sea salt Lemon shampoo bar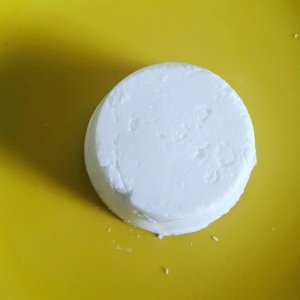 Hair butter
#BONUS RECIPES
10 PDF notes with more haircare formulas to practice at home
This workshop is highly recommended for former students who have attended face and body workshops.
Please note if you attended my  introduction to natural haircare workshop in the past you do not need to come to this class. 
Hope you can make it !
Mayca Fernandez
Certificate in Advanced Cosmetic Science
Natural Dermocosmetic Lab Technician Diploma
Former Manufacturing Manager at yogandha.com
Food Science and Nutrition Diploma