Helen Sheridan is the graphic designer turned skincare formulator behind Keegan and Co Botanicals. About ten years ago, when her daughter was born, her skin started getting dry, and the products she had been using for years didn't work anymore. While she got lots of recommendations and had a bathroom cabinet full of products, they didn't seem to be doing enough. That was when Helen began experimenting with making her skincare products at home and, later, selling them with the help of WapoBeauty.
Tell us a bit about how Keegan and Co. Botanicals got started.
My sister trained as a masseuse, as well as in aromatherapy and oils. She introduced me to oils, their potential, and how good they are for your skin. I had recently become interested in the environment, packaging, and more conscious of what I was putting on my skin. The first formulation was just things from my kitchen, good quality oils like castor oil and essential oils. Then, I started investigating more, formulating from stuff I got at the Asian market and things I could get on the high street.
After that, I could never go back or buy another cleanser ever again. I began to source cosmetic grade ingredients from companies with an eco-friendly ethos to develop the products further. I have spent the last nine years perfecting and trying out new products, combining them to get the results and smells I wanted. Eventually, I got to a point when I was making big batches of stuff, so I started giving them away to friends. One day, a woman from work, who I had given a Christmas gift to, came in and said, "Feel my face!" She had used my cleansing balm and said to me, "I told everyone I got it from you, and now they all want to buy it!" It was that moment I thought to myself, she is right! It is time to start a business! I decided to investigate, learn, train, and get set up.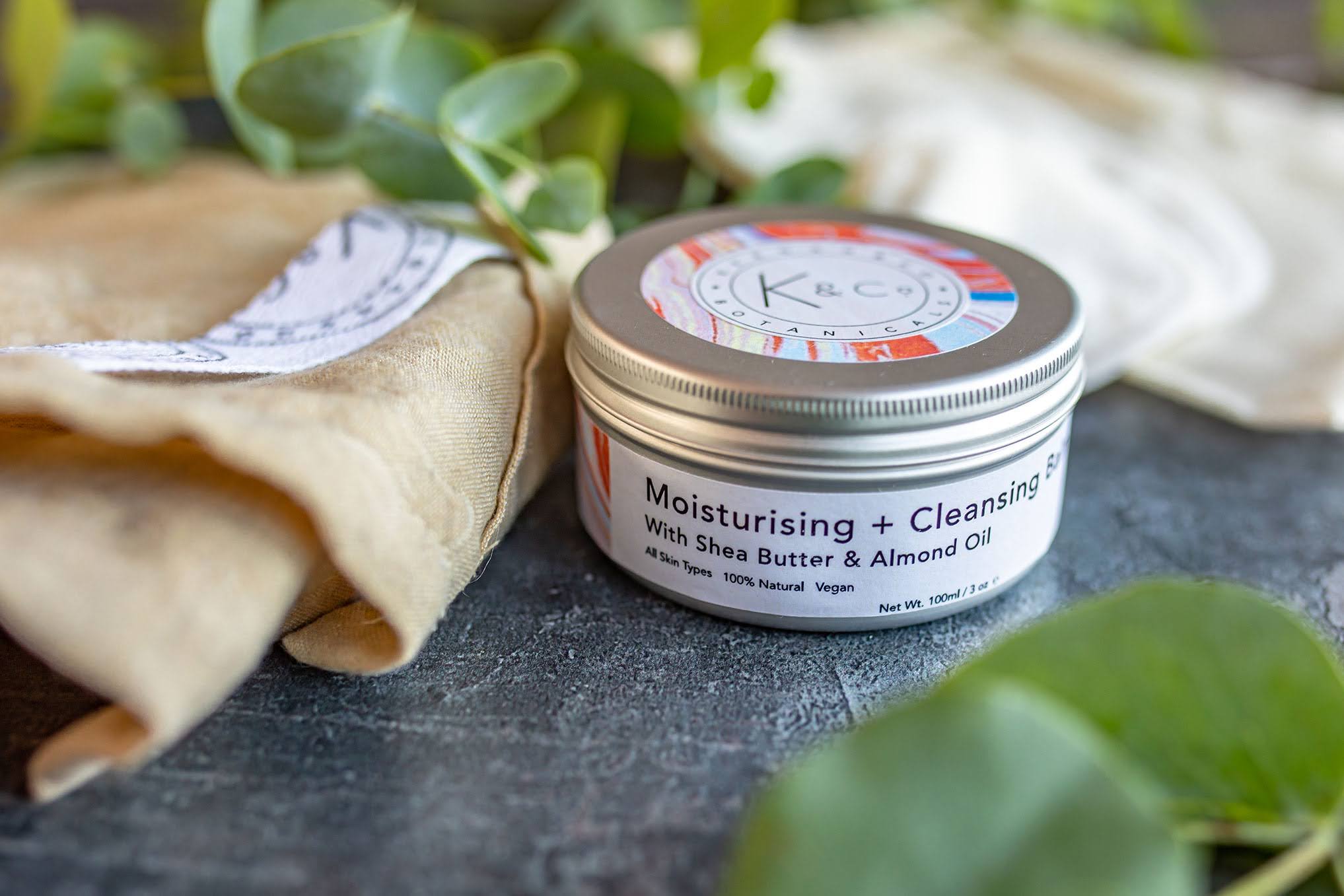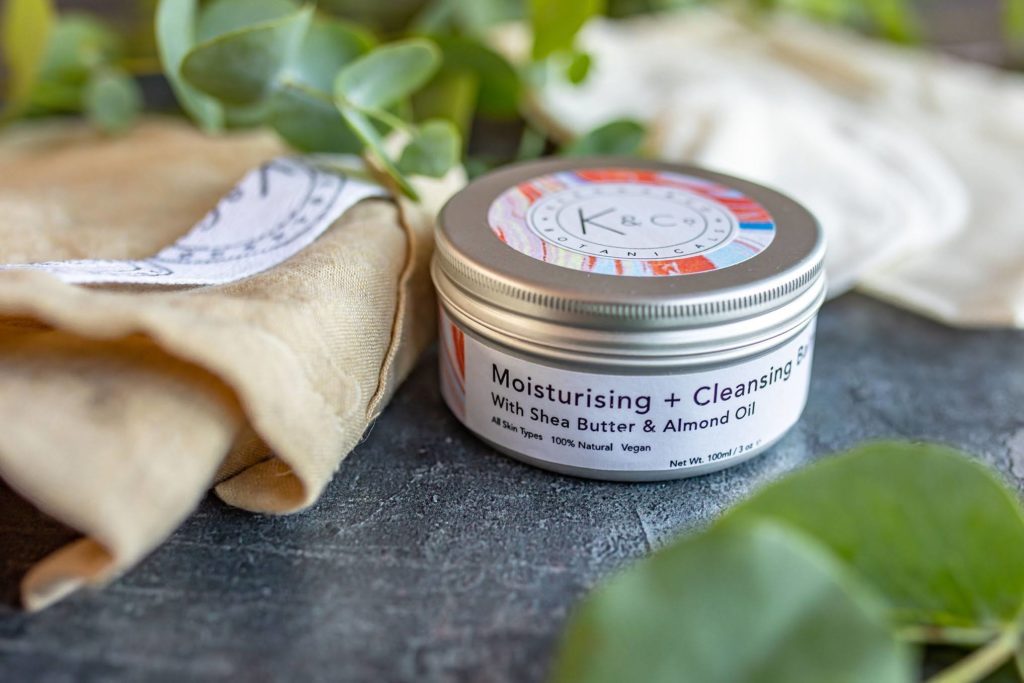 How did Mayca and her WapoBeauty classes and services help you on your journey?
I contacted Mayca over that summer, and I booked into her one day workshop. It was great! I learnt that I had a lot of things right, but there were a lot of little things to fix. It was those little things that made the difference between the business being legitimate or not. She was so giving of her time. I wish I would have found her before. Mayca has ethics and her own philosophy. She is curious and wants to see how people are getting along and what they are making.
After the workshop, I used all the tips and tricks she had given me to develop a small range. Just before COVID, I started selling in Christmas markets in town, doing market research, and getting the product out there. Then, I discovered that the most popular product was the cleansing balm. I was surprised because I had developed all these complicated formulations, and everyone still loved that first product so much. I went back to Mayca, and she has a great eBook on how to launch your product legally, which I used to get started. Then, I got the paperwork back at the end of November 2020. I emailed her telling her that I had launched it in the EU!
At the moment, you craft natural and cruelty-free skincare. Are you planning to expand your products in the future?
Well, I am starting small with three flagship products, then expanding into smaller complementary products. I wanted to sell Irish facecloths, but I couldn't find anyone making them in Ireland. Then, I contacted a lovely woman who makes fabric, and I got linen face cloths made with Keegan and Co. Botanicals branding. They are soft but durable and don't hold moisture or smells. Also, they are much better for the environment, more affordable, less pollution, and local. At first, I was a sceptic with linen, but I started using it myself and gave a few away and asked people to try it. Everyone said, "Wow, that works so much better."
I recently launched the Treatment Essence with Hydrating Hyaluronic Acid, and now, I am launching the Bakuchiol Skin Renewal Night Serum. Also, I have a nice cream that goes with the serum, that will come out down the line. I also make a nice body oil for when you get out of the bath or even in the bath. It is a blend of oils that are relaxing and moisturising but not too greasy. You still want to put your clothes on! I also make these lovely heat packs filled with cherry stones and sage that I grow at home. I put dried sage and lavender in them. You can cover yourself in this oil and use the heat pack. They are great for relieving pains and are super relaxing. It is all about self-care and having a few moments for yourself. Take a break and do something nice for yourself!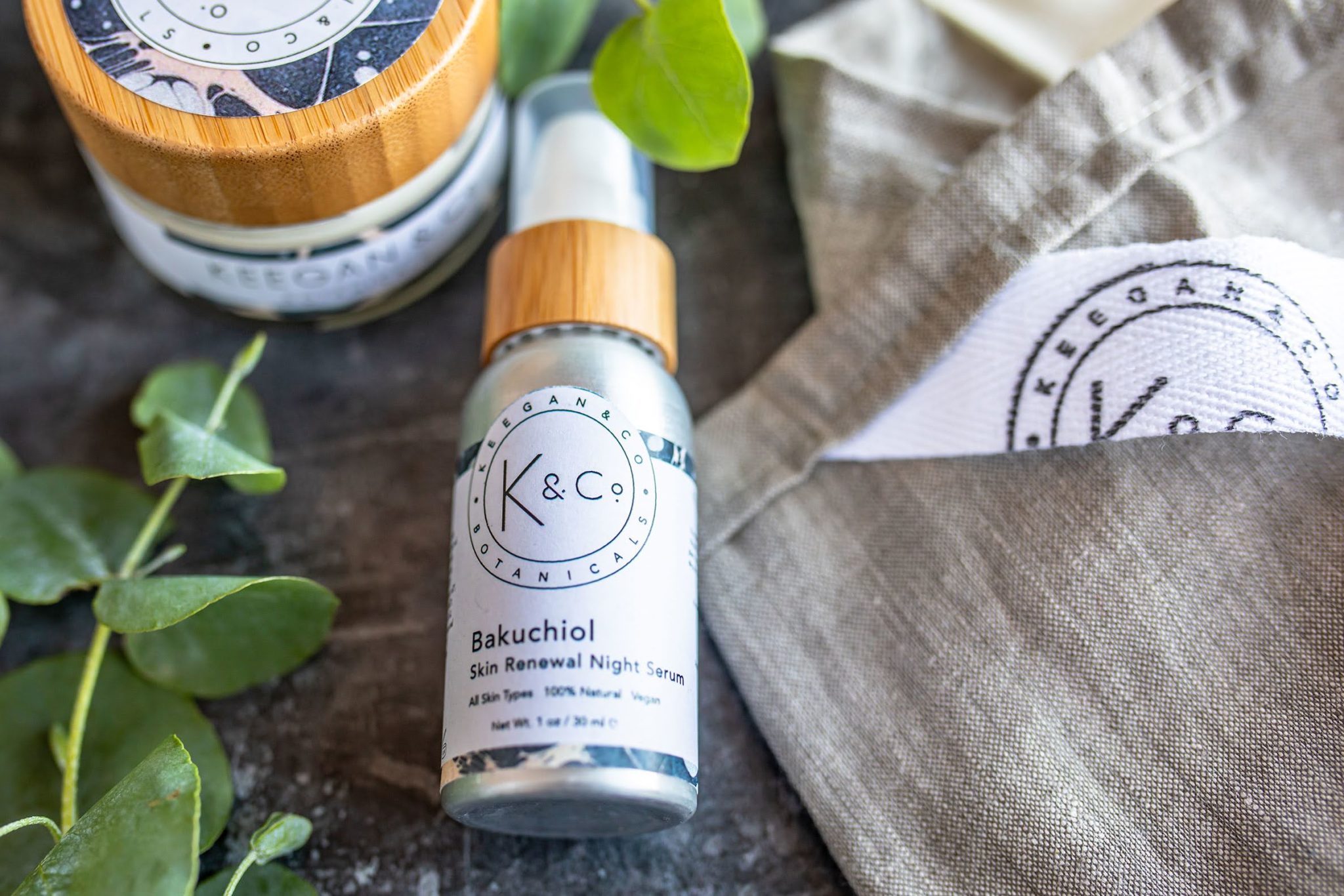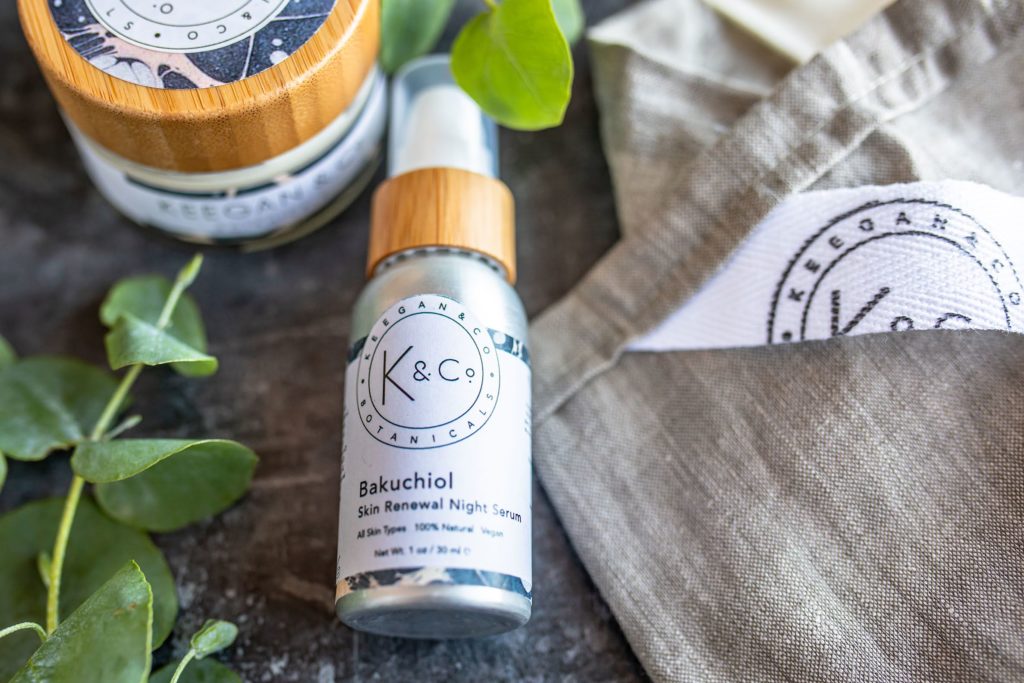 What are Keegan and Co. Botanicals' goals for the future?
Although I am a graphic designer, I do see this as my main job and something I would like to focus on. In the future, I would like to enter some competitions. I would also love to have a high street presence. I want to develop the website to be a place where people can go as a community to learn about products, ask questions, get answers, and eventually have video tutorials on different topics. For example, my packaging, one of the main reasons I chose them is because they are reusable. It is all recyclable but I think it is more interesting to reuse them. I am quite crafty, and I love making things. Also, learning about ingredients and where they come from, like introducing people to shea butter from women's cooperatives in Ghana.
It isn't so much about making money, as it is about getting the products out there and meeting people. The markets were fantastic for that. I am also a design tutor, so I teach, and I have an easy time talking to people. I would chat with people, and it was about finding out about their problems and sometimes people would say, "I am going to buy this product, now!" Other times they would say, "Lovely chatting to you, but I don't need this product at the moment." It is about connecting with people, too!
The Takeaway
Visit Keegan and Co. Botanicals to discover more about the brand and peruse their natural skincare products. If you are looking try your hand at making skincare at home, find out about WapoBeauty's upcoming workshops. Anyone searching for assistance in creating their professional products, learn more about our Formulation Service. Those searching for guided learning should visit WapoBeauty's Complete Facial Skincare Online Course for Beginners and discover how to make professional, safe, and stable natural beauty products. Join the ranks of students who found this class valuable and rewarding! 
About Our Blogger
Ashuni Pérez is an American writer based in Valencia, Spain. She has a passion for natural beauty and the environment. Ashuni loves to cycle and drink smoothies in the sun. Follow her on Instagram at @ashuuuuni.