Formulation day in wapobeauty
Wowwww…..where do I start ? If you have followed me in the last few weeks on Facebook and Instagram and you have read my newsletter on the 25th of May 2018 you might know what I am talking about . I was hosting a "formulation party" not exactly a conventional idea of party you would think of, last Friday 3rd August.
A very popular cosmetic scientist guru (sorry I can not reveal the name ) decided to come to Dublin and visit me in my humble skincare making school to make some products for fun …..wow at first it sounded something casual , still intimidating for me , imagine the pressure arggghhhhhh …. anyway I went with the flow and said yes let's do it but I didn't expect that other skincare formulators would join us and we started to plan this formulation day .
So the journey began at the beginning of July, four weeks of preparing formulas which implies a lot of research, study, testing , experimenting , buying ingredients, tool , equipment, as I was the host , I was in charge of organizing a lot of stuff and of course welcoming the popular cosmetic scientist to Dublin – Ireland and booking some restaurants, helping with hotels , directions .
When the big day finally came we were 4 skincare formulators including myself and the cosmetic scientist supervising us and reminding us the schedule. We had formulated 11 products in total over the 4 weeks and we made them on Friday . The experience was certainly unique, I felt pumped and honored that such a renowned cosmetic scientist was actually in my kitchen supervising and helping and cleaning the cosmetic tools . Hard to believe that this was happening in my own kitchen .
All products end up well and now we are testing for personal feedback and also to observe the stability and preservation.
After a long day making beautiful skincare products we went for dinner all of us.
Here are some pics from the BIG day.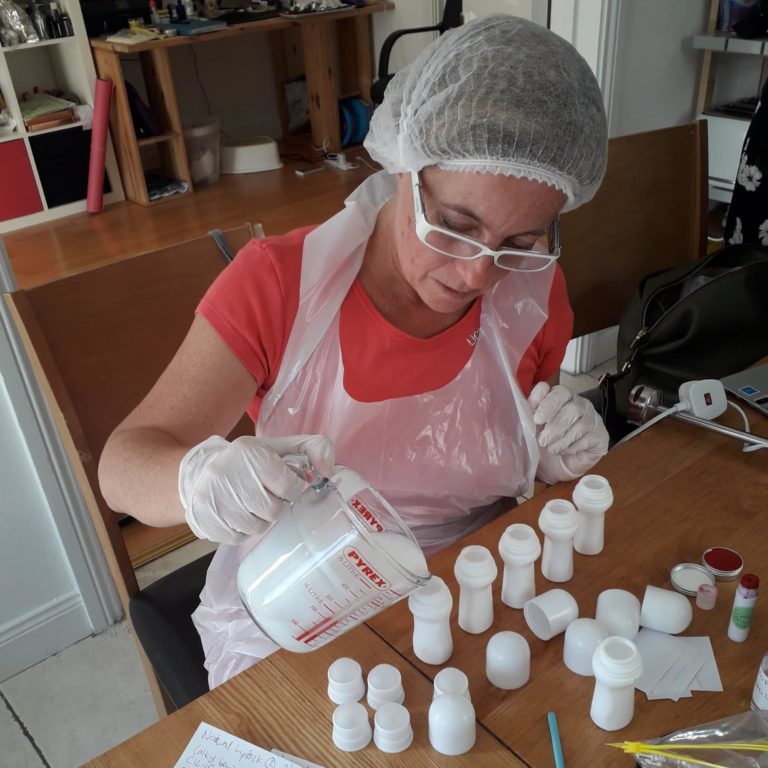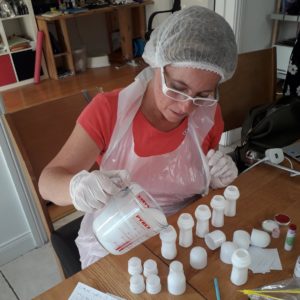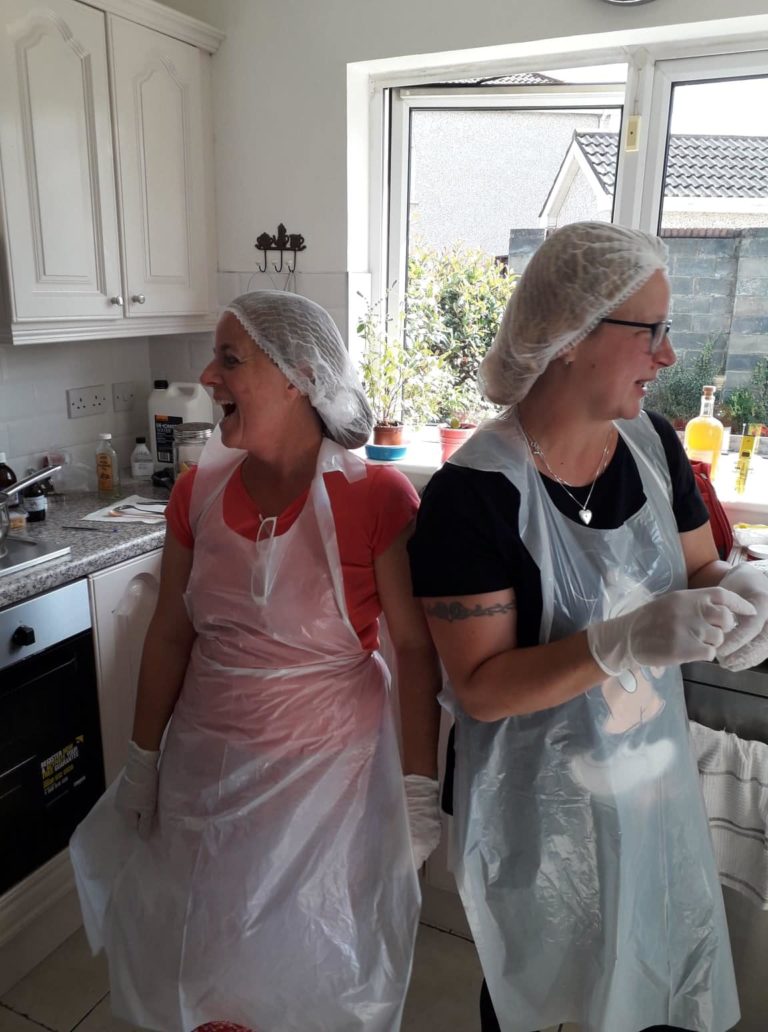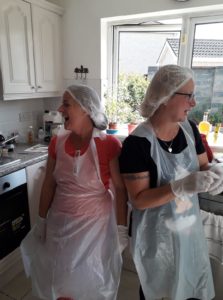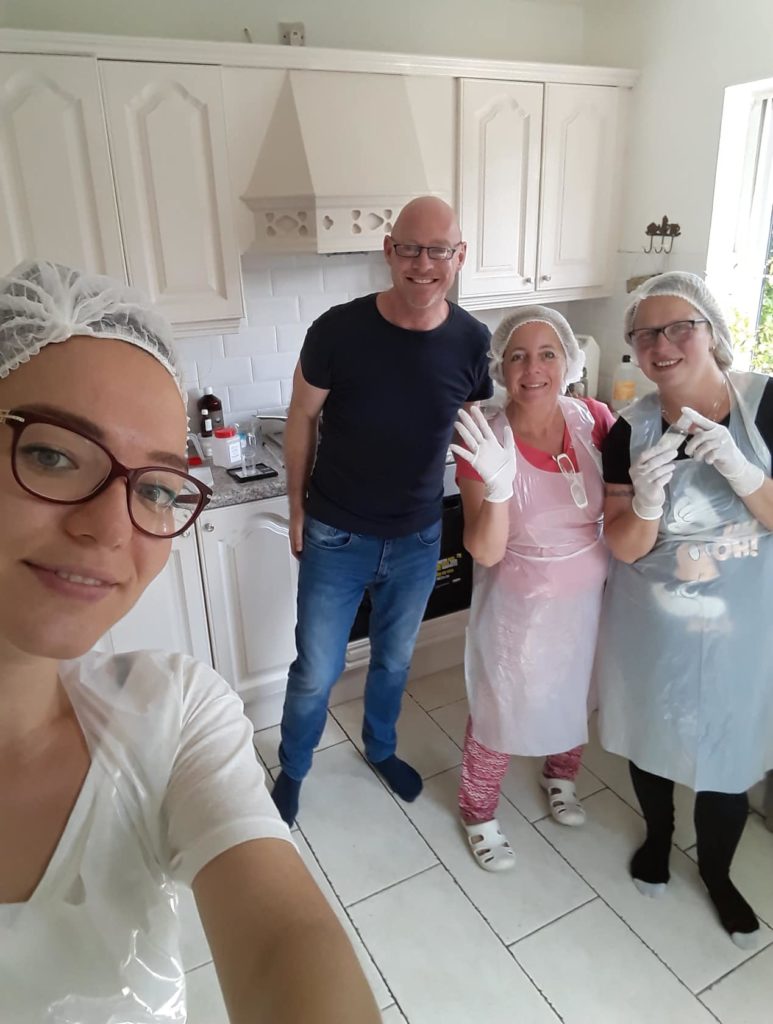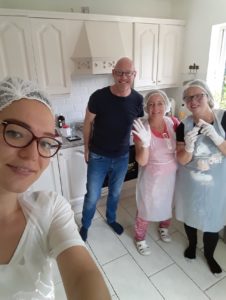 I have to say I enjoyed every second of this day, it felt like a big achievement after weeks of planning. After dinner we were all exhausted , thanks god we had the bank holiday weekend ahead to rest and enjoy the after taste of such a wonderful experience. Experience that has already wide open a lot of new and interesting doors in my career .
Yesterday I received an email asking for skincare workshop collaboration abroad …a bit far away….!! it is early days yet but let's see what happen …I will tell you all about it in due course .
I feel blessed and immensely grateful for this gift.
Thank you to all of you for supporting what I do all these years .
La Mayca x