Cindy Morrissey is the owner of Ekko Therapies, a holistic therapy practice in Raheny, Dublin 5 operating out of the River Holistic Centre. Offering a range of therapies, including aromatherapy, reflexology, shiatsu, compassionate inquiry and various types of massage, Ekko Therapies helps clients find balance, relaxation and relief from pain, stress and trauma. The name of the practice draws upon the importance of the echo and how it signifies the movement of powerful energies (the letters are also the initials of Cindy's grandparents). Cindy took some time to talk about her journey, services, products and how WapoBeauty helped her along the way.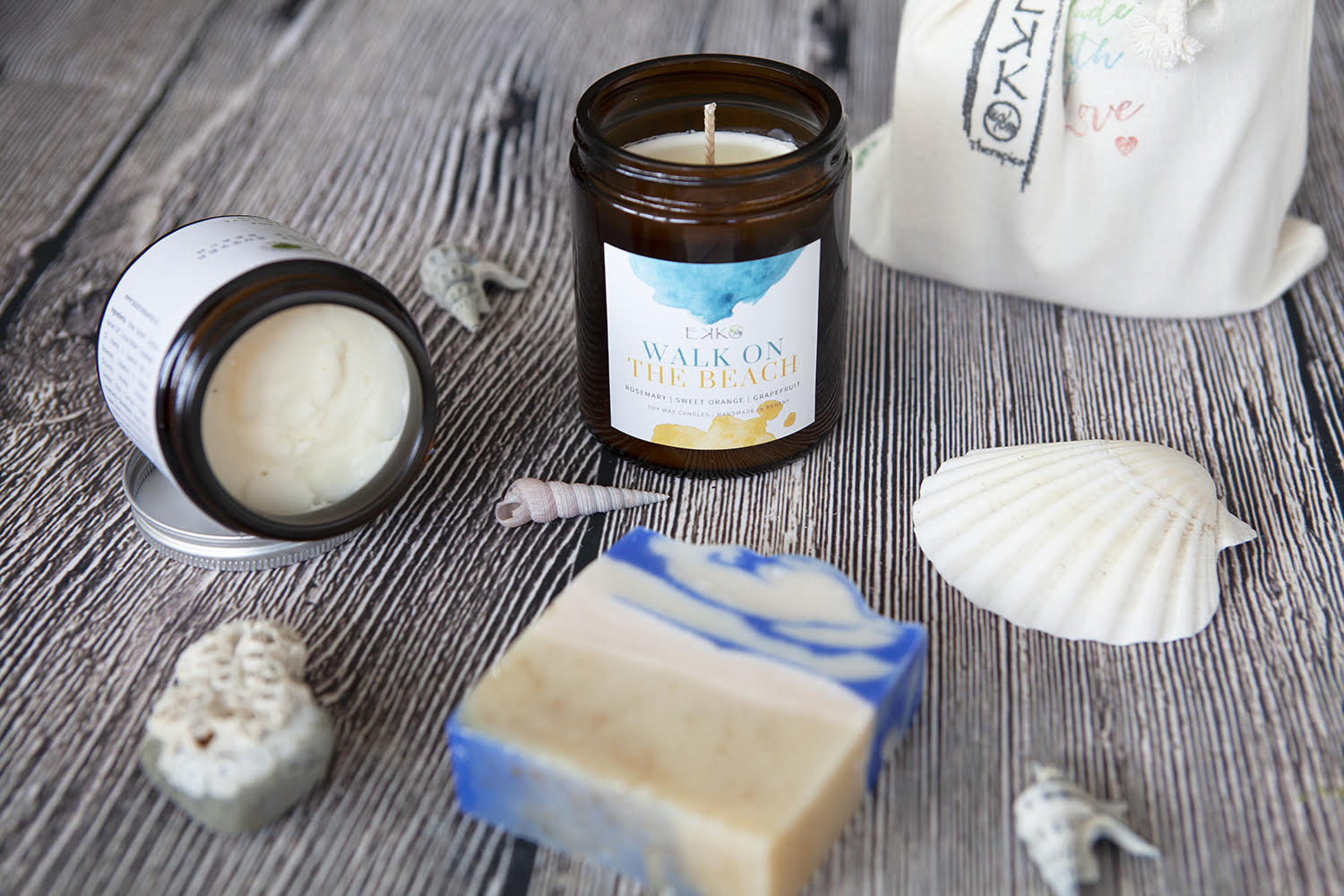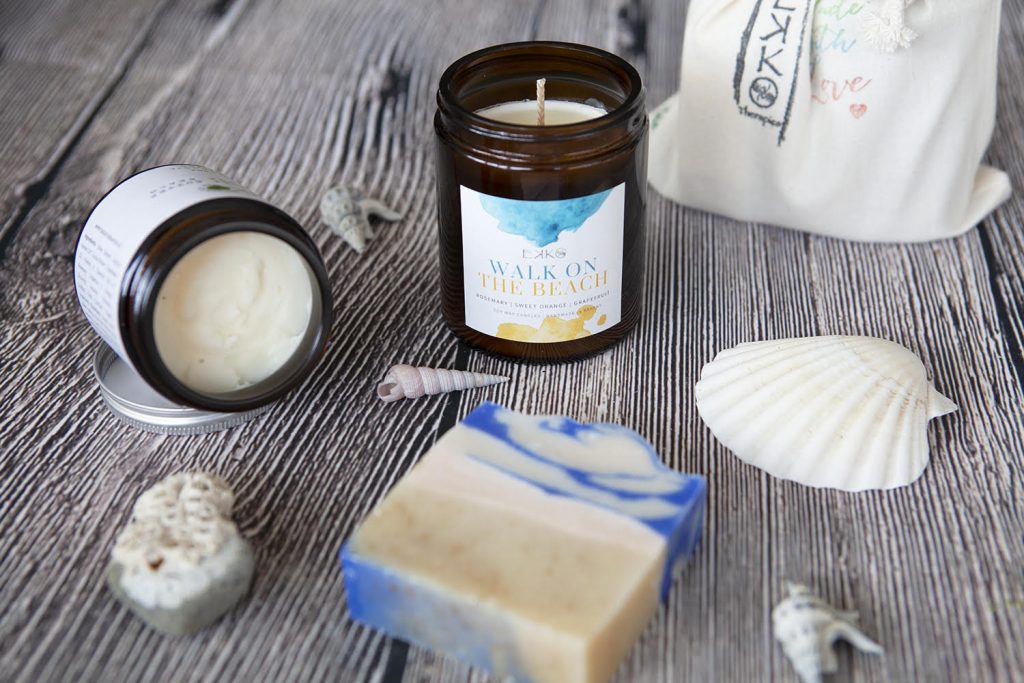 Tell us about yourself and how Ekko Therapies got started.
I discovered Shiatsu bodywork while undergoing cancer treatment and it was the only thing that helped me deal with the fear. It was so intensely physical I could barely move with the back pain I had, I couldn't lift my arms, I was frozen in shock and fear. It seemed ironic that my cancer and its treatment was more or less pain-free, but fear caused so much agony. This was the first time I realised that our emotions are primarily carried in the body. Also, it was the first time I heard about Shiatsu. I booked myself in with Uta Kaiser (you find her in beautiful Cork), and within an hour I could move. I will never forget the feeling of relief. 
My diagnosis also meant a career change in the long term, and within 6 weeks of that first Shiatsu with Uta, I found myself on a Shiatsu introduction course with Shiatsu College Dublin. This was quite a change coming from corporate finance, but three years later I graduated and set up Ekko Therapies. I love what I do. I love helping people, and I strongly believe that what we send out into the world will come back to us in many ways. This is where the reference to echo comes from in the name I chose. The letters EKKO are the initials of my four grandparents. It's nice to know they have my back.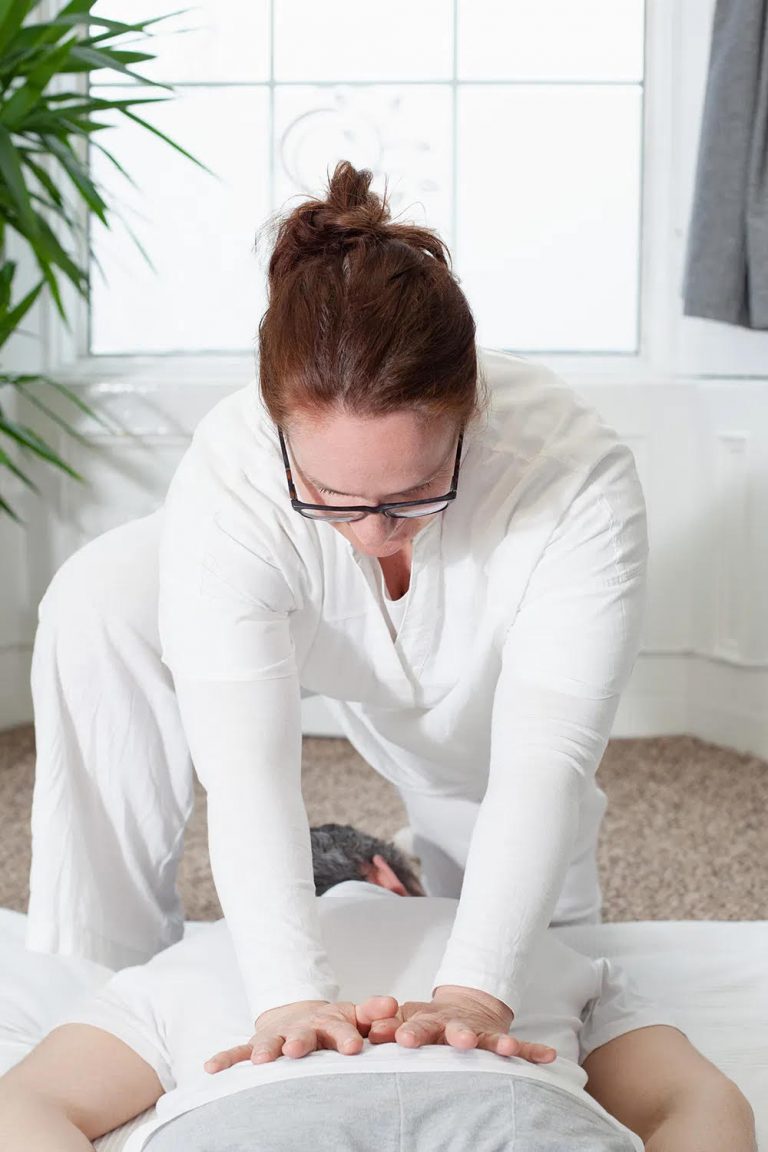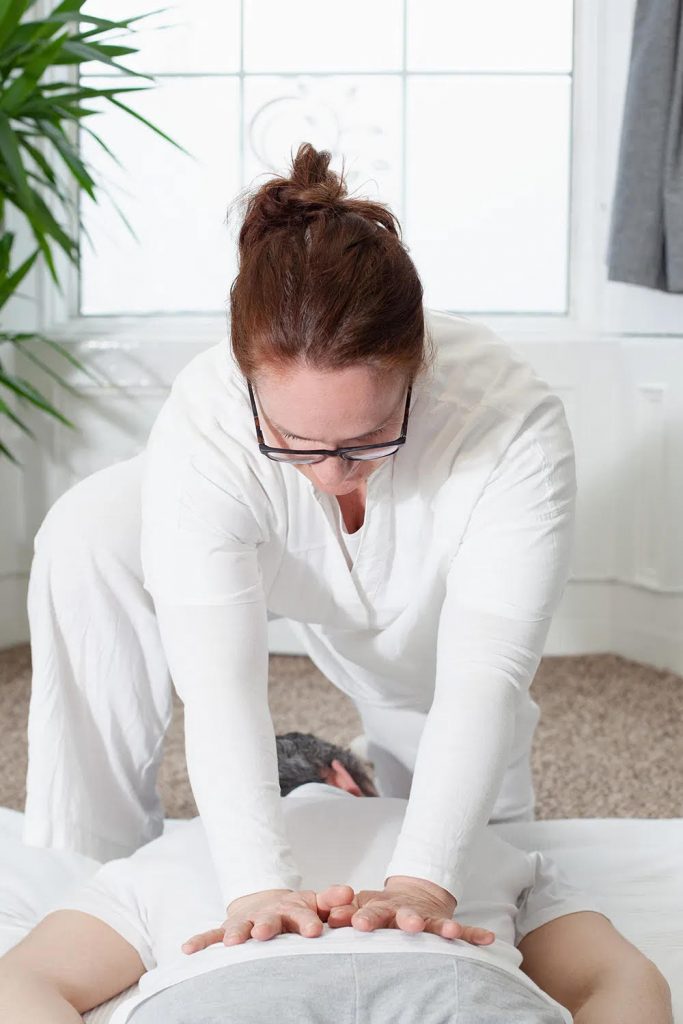 Ekko Therapies offers bodywork and several types of therapy. What inspired you to connect those services with handmade aromatherapy skincare and candles?
I trained in Aromatherapy Massage a few years ago and have been blending my own massage oils, creating personalised skincare for clients and myself. The idea of creating a product range was with me throughout the training, and with experience, over the years ideas developed. It grew organically, really, but it did take the first lockdown of 2020 for me to close my holistic practice and find the time to focus on products.
It has become another passion. I love making products, and it comes with a desire to create them sustainably and plastic-free. I am not sure if we can be truly zero waste. After all, my ingredients do come in packaging and thus create waste but we can use recyclable and compostable materials. I source all my ingredients, materials and packaging from Irish suppliers and cycle deliver my orders locally on a wee single speed bicycle. It's been a whole journey, and it's been so rewarding. Sometimes, I look back and I wonder how it all happened. 
How did Mayca and her WapoBeauty services aid the development of Ekko Therapies?
Mayca introduced me to soap making. I was still studying for my Aromatherapy course and really wanted to make soap. Soap offers so much creativity and means fewer plastic bottles in my bathroom. It was such a fun morning with a small group of students. Mayca is full of knowledge and experience. She made soap making so easy. Also, she gave me a real sense of the complexities and challenges involved in soap making. It takes experience and comes with cosmetic legislation and assessments. But too late, I was hooked and made my first batch of soap that same weekend.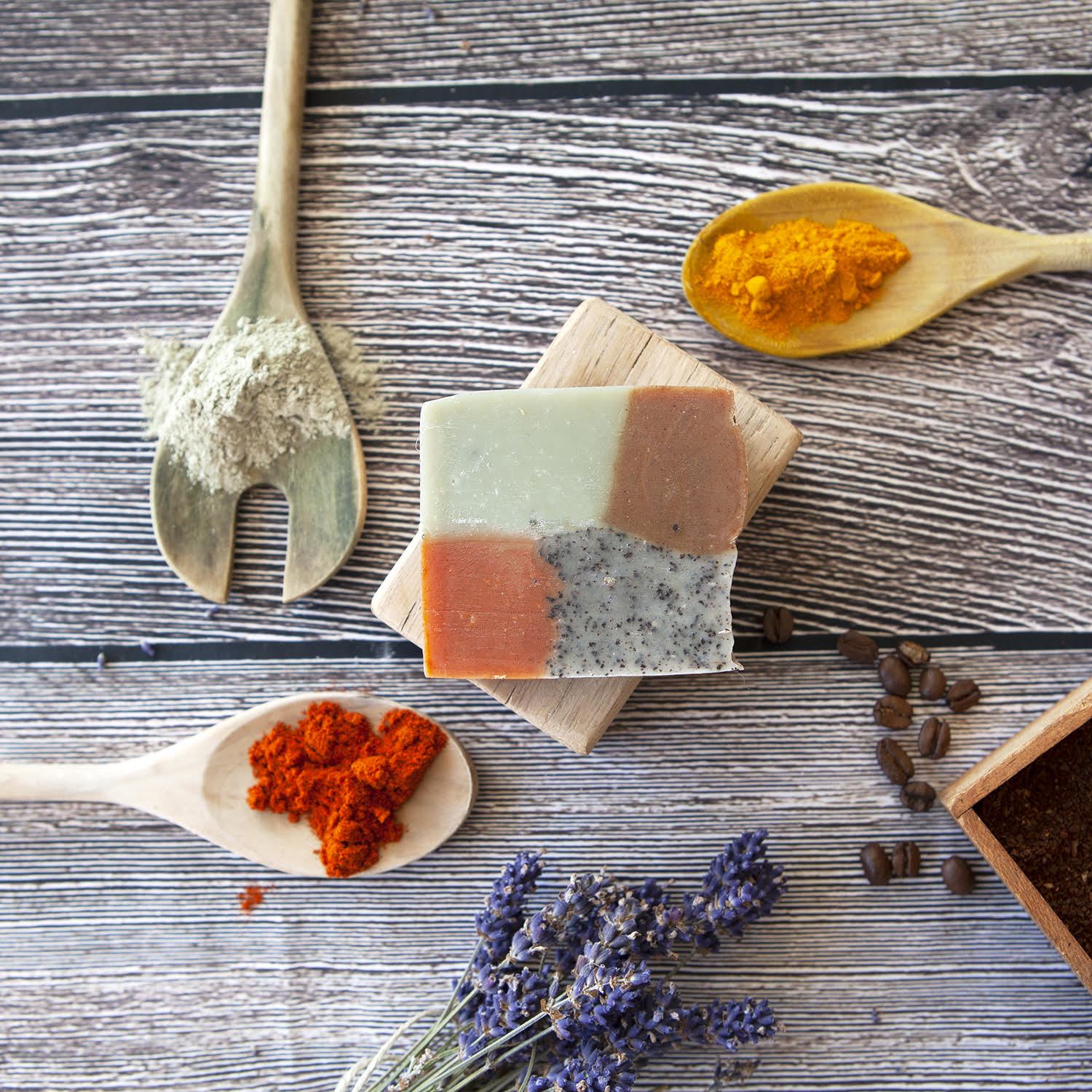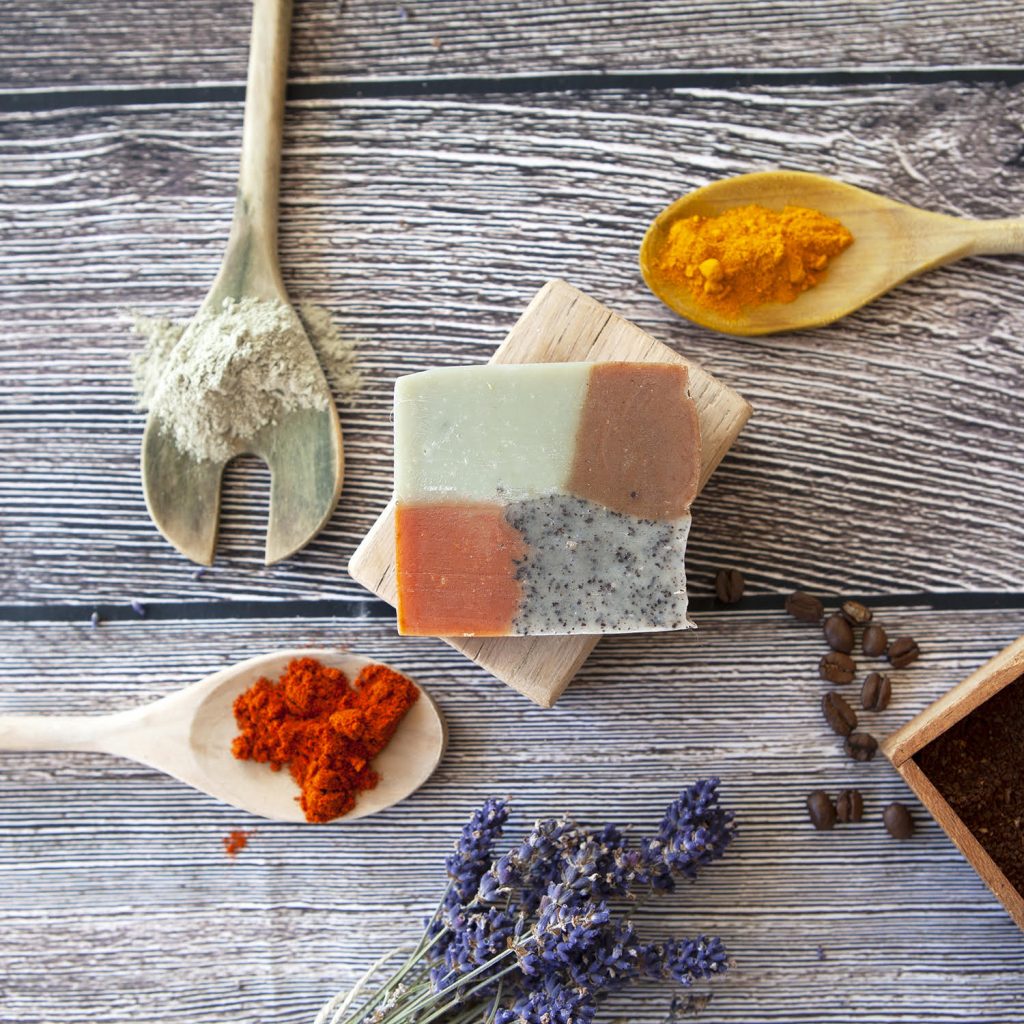 Ekko Therapies offers an array of products, from body butters to sleep sets. Are there any new products you are working on?
Yes, I have just launched a set of new summer candles using only recyclable, reusable and compostable packaging.
In addition to my aromatherapy candles, I am very excited about a collection of new soaps and body oils with new beautiful essential oil blends. Both are going through their cosmetic assessment at the moment, so it should not be too long before they are available in my online shop. I do have a few surprises in mind too, but I won't give it all away just yet!
The Takeaway
Visit Ekko Therapies to learn about their products and services, and be sure to follow them on Facebook and Instagram. If you're looking for assistance creating your products, sign up for WapoBeauty's In-Person Soapkmaking Workshop on October 30th. Anyone who is already creating their own skincare may be interested in learning how to sell them legally in Ireland and the UK. Those searching for guided learning should visit WapoBeauty's Complete Facial Skincare Online Course for Beginners and discover how to make professional, safe, and stable natural beauty products. Join the ranks of students who found this class valuable and rewarding!